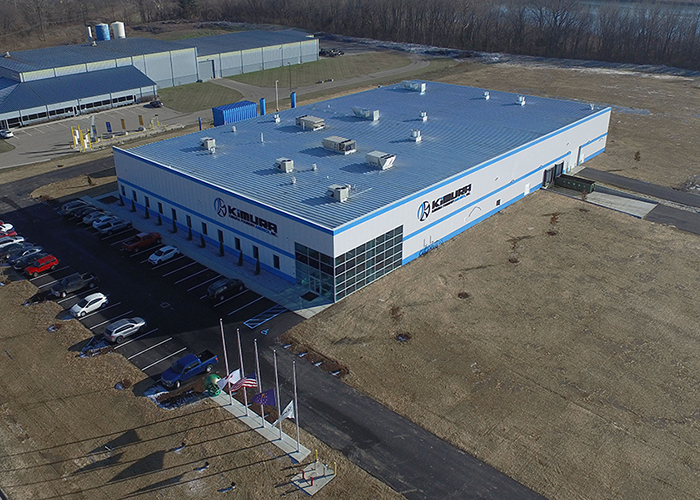 Two I-74 Business Corridor manufacturers receive state grants
The I-74 Business Corridor's economic developers and partners at Indiana Economic Development Corporation and Conexus have helped two companies capture Manufacturing Readiness Grants.
Kimura Foundry America, located in Shelby County, received a $38,000 grant award. Kimura is a Japan-based metal foundry with operations in Shelbyville, is investing in 3D printing to produce castings and purchasing new equipment, including Electrical Discharge Machining (EDM), to enhance operations and efficiencies.
Trinity Guardion LLC, Ripley County, received a $200,000 grant award. Based in Batesville and founded in 2010, Trinity Guardion manufactures a launderable microbarrier for hospital mattresses and is investing to start in-house production of hospital bed barriers to prevent cross infection risk between patients.
The IEDC says these grants are part of the second round of awards totaling approximately $3 million to 31 Indiana businesses in Manufacturing Readiness Grants, which Governor Eric J. Holcomb first announced in May. The grants are part of the Economic Activity Stabilization and Enhancement (EASE) program designed to stimulate manufacturing investments that will position Hoosier operations, and the sector overall, for future growth and prosperity.
"It's truly incredible to see manufacturers across the state of Indiana rise to the unprecedented challenges of this year," said Indiana Secretary of Commerce Jim Schellinger. "The response we continue to see from the Manufacturing Readiness Grant program is remarkable, and I'm am encouraged by the progress we've seen in getting these businesses back on track."
The 31 manufacturers receiving grants represent 21 Indiana counties and cover a wide range of specialties, including automotive, aerospace and defense, agriculture, machinery and construction, consumer packaging products, and health care and medical. Together, these businesses plan to invest more than $19.3 million in technology and equipment to position their businesses for future growth by increasing capacity and modernizing operations. Four of the manufacturers – EARL Solutions LLC, Helmer Scientific LLC, Hightech Signs and Trinity Guardion LLC – are accelerating operational investments in health care manufacturing technology to support critical COVID-19 response efforts.
The IEDC initially made $4 million available for Indiana Manufacturing Readiness Grants and has since been able to expand the awards for Hoosier manufacturers with support of CARES Act funding. The awards are issued in the form of matching grants up to or equal to the amount of the qualified investment in new equipment and machinery (minimum 1:1 investment match).
While the allocated program funding has been exceeded, Conexus, with the input of a peer review panel, will continue to assess applications and make funding recommendations to the IEDC, which will fund select applications if and when additional funding becomes available. Eligibility requirements and the grant application are available online.
"Digital transformation is critical for the future of Indiana's manufacturing base," said Mitch Landess, vice president of innovation and digital transformation at Conexus Indiana. "Conexus Indiana is pleased to help support so many small- and medium-size manufacturers make investments in smart manufacturing technologies."