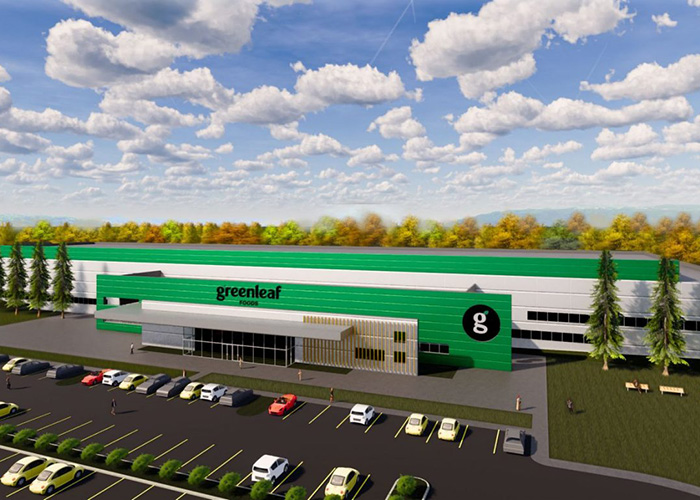 Greenleaf Foods chooses Shelby County for $310M investment
Press release from Indiana Economic Development Corporation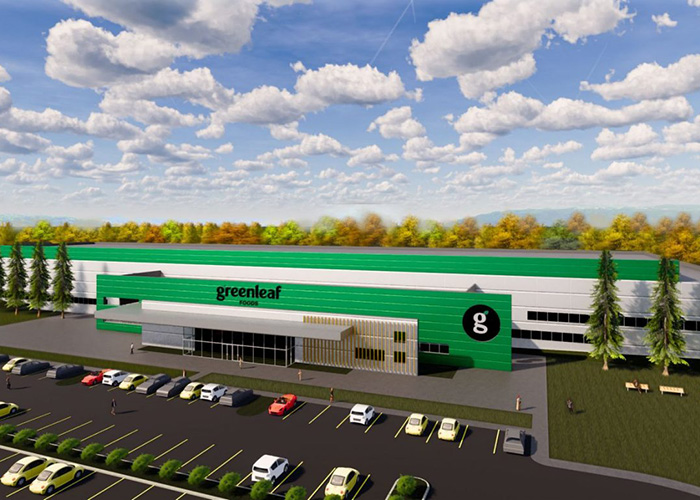 North America's largest plant-based protein facility will be located in Shelby County, with Greenleaf Foods, SPC investing $310 million to construct a manufacturing facility that will create up to 460 new jobs in late 2020. Governor Eric J. Holcomb joined local officials and Greenleaf Foods, SPC executives to announce this major investment.
"In Indiana, we're proud to support a global economy with more than 950 foreign-owned businesses here providing quality career opportunities for our residents. And we're thrilled to welcome Greenleaf Foods SPC to that growing list and to our Indiana family," Gov. Holcomb said. "Today's groundbreaking is a significant milestone for the Shelbyville community and for the state of Indiana. I'm confident that our skilled workforce will be a crucial asset, helping support Greenleaf Foods SPC's growth for years to come."
Greenleaf Foods, SPC, a subsidiary of Canada-based Maple Leaf Foods Inc. (TSX:MFI), will construct and equip a 230,000-square-foot facility on 57 acres at Interstate-74 and State Road 44 in Shelbyville. The facility, which state, local and company officials celebrated, will more than double the company's production capacity to meet the surging consumer demand for its portfolio of brands, including Lightlife Foods® ("Lightlife") and Field Roast Grain Meat Co™ ("Field Roast"), the no. 1 and no. 2 brands in the refrigerated alternative protein category. The expansion is expected to meet future market growth and will extend Greenleaf Foods, SPC's network of production facilities, including operations in Seattle and Turners Falls, Massachusetts.
"Our new facility will be a center of plant-based protein excellence that helps accelerate our company's growth," said Dan Curtin, president of Greenleaf Foods. "This will support our rich pipeline of innovative products that both satisfy increasing consumer demand and drive our continued leadership of this dynamic category in the U.S. and Canada into the future. Our world-class research and development teams are shattering what were once thought to be the culinary boundaries of plant-based protein products, and our new facility will take those ideas from development to commercialization."
Greenleaf Foods, SPC employs 370 associates worldwide and will begin hiring some key positions in Indiana in 2019, with the majority of the hiring occurring in the second half of 2020. The company will be hiring all functional areas across multiple levels for the facility, including but not limited to production, maintenance, food safety, purchasing, finance, electricians, mechanics and operators.
"I am thrilled that Shelby County was chosen for this project," said Shelbyville Mayor Tom DeBaun. "It's further validation that the administrations of the city of Shelbyville and Shelby County are working collaboratively to make this a great place to do business. This project diversifies our employment options locally and regionally as well as bringing tremendous opportunities to our community."
Fresh refrigerated products represent approximately 24 percent of the total market and delivered 40 percent sales growth in 2018. While burgers are fueling category growth, all refrigerated products are forecasted to deliver double-digit growth for the next 20 years.