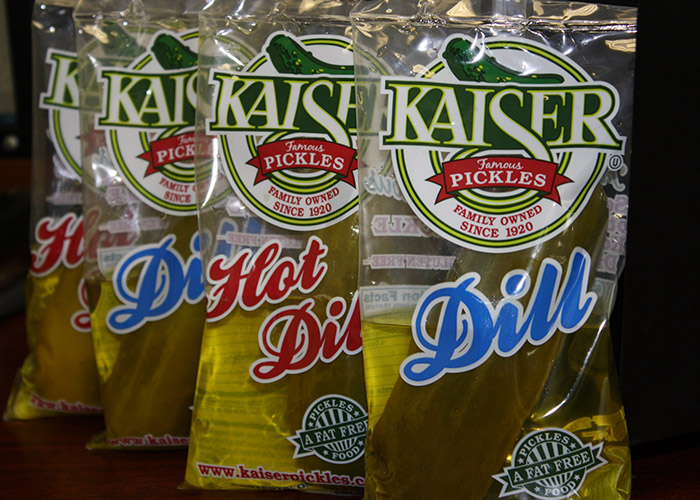 Ohio-Based Kaiser Pickles Plans Indiana Expansion
News release from Indiana Economic Development Corporation
AURORA, Ind. (Nov. 23, 2020) – Kaiser Pickles, a fourth generation, family-owned and operated pickle and pepper processing company, announced plans today to expand its Aurora operations, creating up to 20 new jobs by the end of 2022.
"It is admirable to see the growth and transformation of family-owned Kaiser Pickles throughout the last 100 years," said Indiana Secretary of Commerce Jim Schellinger. "Indiana leads the nation in manufacturing job growth because companies like Kaiser Pickles are choosing to expand operations, and we're grateful the company is adding new quality career opportunities in Dearborn County."
The Cincinnati-based company, which is celebrating its 100-year anniversary this year, will invest nearly $2.2 million to construct a 17,000-square-foot refrigerated warehouse to accommodate increased production of its pickle and pepper products. Kaiser Pickles established its Aurora operations in 2017 with one production line at the company's existing 46,000-square-foot facility at 6965 US-50 and has since expanded to four production lines and a second shift to meet increased demand. Construction on the new warehouse will begin this month and is expected to be complete June 2022.
"It's an exciting time for Kaiser Pickles as we celebrate 100 years of our company and expand our footprint in Aurora," said Kim Speed, president and COO of Kaiser Pickles. "The company keeps growing generation after generation, and our Aurora operations will support this success and demand of our products. We appreciate the continued support from the Aurora community, Dearborn County and the state of Indiana."
Kaiser Pickles employs approximately 150 associates at its two facilities in Cincinnati and Aurora, including 30 associates in Indiana. The company is currently hiring for production, quality control and material handling positions. Interested applicants may apply in-person or via email at careers@kaiserpickles.com.
Founded in 1920 by Harry T. Kaiser Sr., the company began as a food stand operating at various city markets and evolved to become a food distributor serving the Greater Cincinnati area. In 1990, the Kaiser family opened their first pickle processing facility producing approximately 18,000 bushels of pickles and has now grown to produce more than 90 million pounds of pickles and peppers annually at its two facilities. The company's main markets are the food service and industrial sectors throughout the U.S. and international markets, and its product line includes refrigerated deli pickles, shelf stable processed pickles and peppers, large pouch and individually-packaged retail pouch pickles and peppers.
"The Dearborn County Redevelopment Commission was glad to welcome Kaiser Pickles when they expanded their operations into Indiana back in 2016," said Diane Bender, president of Dearborn County Redevelopment Commission. "We're thrilled to see this long-standing business persevere through the COVID-19 pandemic grow its local investment, and provide new employment opportunities for our fellow citizens."
The Indiana Economic Development Corporation offered Kaiser Pickles LLC up to $140,000 in conditional tax credits based on the company's job creation plans. These tax credits are performance-based, meaning the company is eligible to claim incentives once Hoosiers are hired. The Dearborn County Redevelopment Commission is considering additional local incentives at the request of One Dearborn, the local economic development organization.
Photo courtesy of Kaiser Pickles