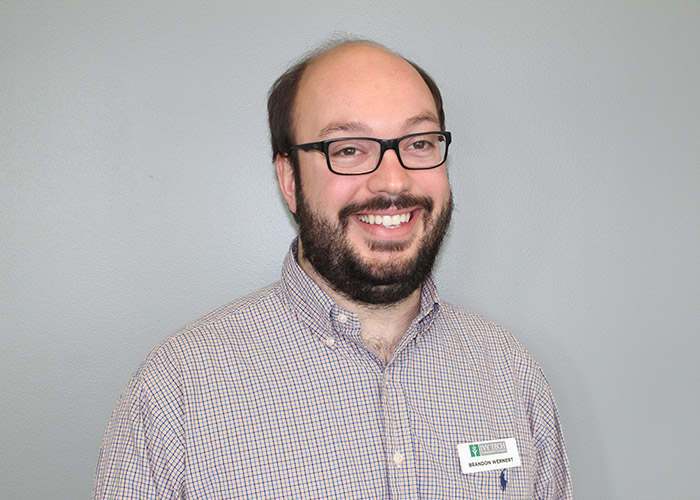 Ivy Tech Community College Hires Career Experiences Specialist For I-74 Region
LAWRENCEBURG, Ind — Ivy Tech Community College Lawrenceburg/Batesville students can now participate in the College's newly launched program, Career Coaching and Employer Connections (CCEC), which brings together career development and employer outreach to meet the needs of the workforce. This strategic approach will emphasize comprehensive career readiness practices alongside academic preparation throughout a student's college experience.  CCEC also benefits employers by helping them find top talent for their workforce needs and/or skill-up current employees with custom training.
Ivy Tech Community College of Lawrenceburg and Batesville is pleased to announce that Brandon Wernert has been hired as the Career Experiences Specialist with the CCEC program.  Wernert joined Ivy Tech on January 19, 2021 after working in Career Development at Sullivan University. Prior to that, he worked on workforce development initiatives for Rush County. In his new role of Career Experiences Specialist with Ivy Tech, Wernert will work to match students with experiential internships and will partner with employers to meet workforce needs through work and learn opportunities.
The CCEC team will be working as a cross functional team to help students put together their Career Development Portfolio and prepare them for their job search.  This new team will work collaboratively with businesses to help coordinate internships, externships, and work and learn opportunities in the Lawrenceburg and Batesville Service Area serving the counties of Dearborn, Franklin, Ohio, and Ripley.
"I am very pleased that Brandon has accepted the position of Career Experiences Specialist as part of the newly formed CCEC" says Ivy Tech Lawrenceburg and Batesville CCEC Executive Director Ron Eads. "Brandon's multi-layered experience in career, economic development, and workforce makes him a great fit for this initiative and his knowledge and experience are invaluable as Ivy Tech implements the CCEC services to Manufacturing, Healthcare, and Information Technology partners in SE Indiana. I believe our business and community partners will find Brandon to be very professional in his approach and will find him to be a great partner for work and learn opportunities."
Wernert is from South Central Indiana and is relocating to the Tri-State area with his wife, Amy. Wernert received his Bachelor's degree from Hanover College.
"I am very excited to be a part of the new CCEC team as we work to grow work and learn opportunities for Ivy Tech students. This initiative will better prepare students for success while addressing upskilling needs of local employers. I look forward to building upon the great work that has taken place at Ivy Tech Lawrenceburg/Batesville," said Wernert.
Contact Brandon with any questions or for further information:  bwernert@ivytech.edu