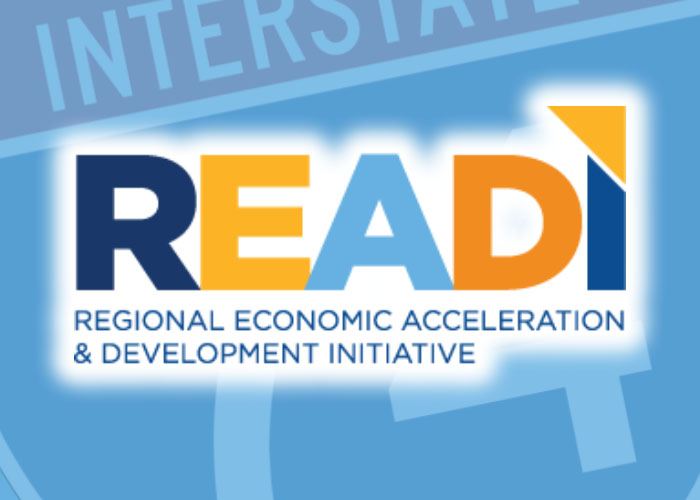 READI Program Kicks Off in Indiana's I-74 Corridor
Press release from City of Batesville
Kids Discovery Factory awarded $1 million in READI Funding
BATESVILLE, IN — On Thursday, Governor Eric Holcomb and Sec. Chambers announced the quality of place projects and programs that are beginning to move forward across the state of Indiana. The Kids Discovery Factory was highlighted as a project that the state wanted to support by allocating $1 million towards the local project.
"This is a big step forward for Kids Discovery Factory (KDF). We are excited that the state recognizes this project as an asset for kids and their families in southeastern Indiana." KDF Executive Director Emili Uden said.
Kids Discovery Factory (KDF), a non-profit community organization dedicated to advancing science, technology, engineering, art, and mathematics (STEAM), will renovate a 100-year-old, three-story building at 110 Sycamore Street and develop the neighboring vacant lot to create a permanent children's discovery center and children's museum.
This unique regional tourism and field trip destination will inspire young learners to innovate and create through world-class exhibits, engaging programs, and STEAM learning labs, providing a first-of-its-kind educational opportunity for students in the region. KDF is expected to attract 30,000 visitors annually, supporting students and families in the region and reigniting regional tourism.
"When we ranked all the projects in the ARI Region, Kids Discovery Factory quickly rose to the top of the list.  Kids Discovery Factory reaches beyond the Batesville area and is truly a regional project" said Economic Development Director, Sarah Lamping.
READI was Launched by Gov. Holcomb and led by the IEDC. It builds on the framework and successes of the Indiana Regional Cities Initiative and the 21st Century Talent Initiative, encouraging regional collaboration and data-driven, long-term planning that, when implemented, will attract and retain talent in Indiana. The $500 million READI fund was passed by legislation during the 2021 session. More information is available at IndianaREADI.com.