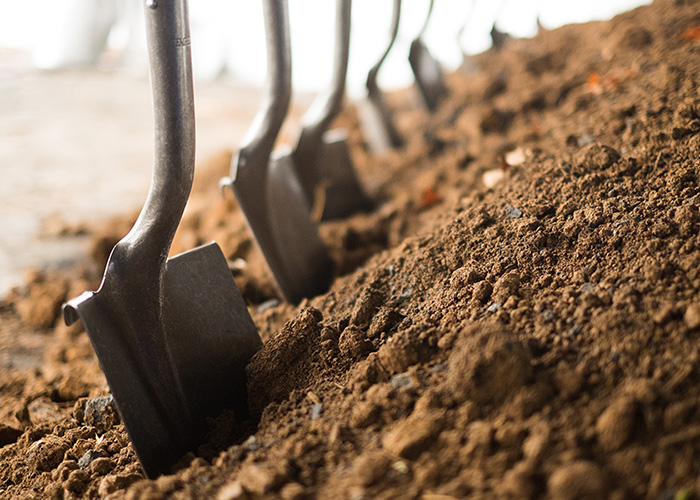 Four new spec buildings planned in Shelby County
By Ross Flint
A Fishers-based company has plans to build four buildings on 4 million square feet in the Pleasant View area after the County Council approved a tax abatement Tuesday evening.
Sunbeam Development Corp., which has several other properties around the Indianapolis metropolitan area, wants to make Shelby County its fourth location in Central Indiana.
The County Council approved a 10-year tax abatement of 10 percent every year by a 6-0 vote.
"We think this is a great opportunity and again, just shows what your TIF district that you all set up is accomplishing," local attorney Peter DePrez, who was representing Sunbeam, told the council.
Sunbeam is based out of Fishers and has been there since the early 1980s, Director of Real Estate Justin Furr told the council. There are three active sites with industrial development in Central Indiana – one in the Whitestown and Zionsville area off of Interstate 65, with two existing buildings and a third under construction; one off Interstate 70 near Monrovia, which has five existing buildings on about 1,000 acres; and a third off Interstate 65 in Franklin with two existing buildings on around 600 acres that the company plans to develop.
"Shelby County is a great step for us as far as geography goes," Furr said, explaining that it covers the east side of Indianapolis.
The investment cost for the company to build in Shelby County would be $200 million, DePrez said. There is no end user. DePrez pointed out that the council approved a similar situation with Browning Investments in December 2021.
He also noted that Sunbeam's investment of $200 million was considerably higher than Browning's $40 million.
Furr said Sunbeam does not work with manufacturing companies and that generally the companies that come in are dry warehousing and goods.
"We're very particular about what goes into the buildings," he said, adding that there is a lot of consideration from insurance, safety and environmental standpoints.
Council member Terry Smith, who was unable to attend the meeting, wrote an e-mail in support of approving the abatement.
"That area has been designated a growth area for a long time," he wrote. "The investment that would be made from the proposed plan would be sizable to say the least."
In other business, council member Linda Sanders (4th District) gave an update on the efforts to add optical fiber throughout the county to expand broadband internet access.
Following the City of Shelbyville's announcement last week that the city approved a tax abatement for the company Meridian to run fiber for all homes in the city, County Council President Tony Titus said there was confusion regarding if that included the entire county.
Sanders has been working with the Southeastern Indiana Regional Planning Commission to receive funding for rural broadband.
The County Commissioners created a task force to gather information on how to go about it, Sanders said. Sanders is a member of the task force.
"We've got a big county and it costs a heckuva lot of money so we're just trying to figure out which area to get the most bang for the buck," she said. "Because you cannot do the entire county at one time."
The information gathered will be presented to the County Commissioners, who will have the final say.
"It's a slow process," she said. "It's ultimately going to be in the Commissioner's court. We have no authority. We're a gathering entity only to help make their lives easier."
Copyright © 2022 The Shelbyville News